Circle Dance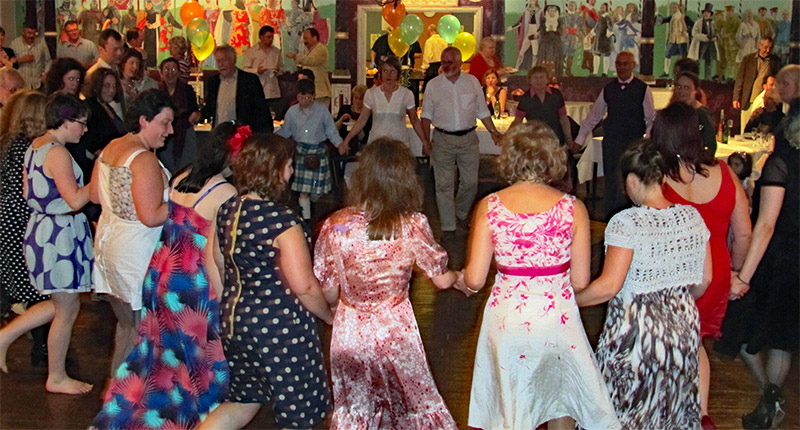 Circle dancing is a great way to break the ice at a wedding or social function and never fails to liven things up! Our dances are aimed at beginners, are easy to learn and less energetic than ceilidh dances.
Our fiddle player Kimberly provides the instruction while the rest of the band provide the music, which is similar to our usual repertoire but played and arranged specifically for dancing.
We can provide up to an hour of circle dancing, usually done between concert sets, tailored to whatever is appropriate for the event.